The South West's Premier
Charity Food and Wine Event
2022 Celebrating Supporting Over 100 Community Projects
Sunday 13th March 2022, Pat Usher Foreshore Bunbury
At the Specially Erected Canvas Village
TICKETS SOLD OUT!
This year there will be a number of special procedures to ensure the health and safety of every individual involved in the Luncheon.  These procedures are based on ensuring strict conformity to Government Mandated COVID requirements in every aspect of the event.
---
GOVERNMENT MANDATED COVID REQUIREMENTS
VACCINATIONS: Proof of at least 2 COVID vaccinations is required on entering the event infrastructure.
We are not able to permit entry for any person who cannot provide this proof.
FACE MASKS:  covering nose and mouth MUST be worn by every guest at all times other than when seated – drinking or eating– including approaching and entering the event, moving throughout the marquee and until exiting the venue.
There can be no exceptions.
Single use surgical face mask or reusable cloth mask
Please ensure cloth mask meets current recommended health guidelines
https://www.healthywa.wa.gov.au/~/media/HWA/Documents/Health-conditions/COVID19/COVID19-Reusable-fabric-masks-buying-making-guide.pdf
---
Please note: Should an emergency situation be declared locally or in WA closer to the event, the CLTCL Ticket/Guest Coordinator Laura Relph will immediately advise each table host (those coordinating a group of any number) and individual ticket holders about the cancellation and will ask group hosts to notify all of their own table guests.
Should individual ticket holders, table hosts or any ticket holders contract any COVID like symptoms near to the event date –they must exempt themselves from attending. In this event, table hosts should endeavour to on-sell the ticket/find a replacement guest or alternatively advise Laura as soon as possible as she may be able to offer the seat to a person/s on the Wait-List.
Group hosts are asked to take responsibility for advising each of their party, ensuring they have the required documentation – and masks – and stressing the importance of these requirements.
Several scan stations will be available at the entry where a master table & seating plan will also be on display.
Group hosts are encouraged to arrange for their guests to gather near the marquee entrance, sign in together and move directly to their assigned table for seating. This will expedite WA Safe scanning/ID and registration and assist with distancing recommendations. All food and drinks will be served directly to tables.
Guests with a vaccination exemption will need to show proof to a CLTCL Volunteer at the entry.
All chefs, volunteers and officials will be wearing masks throughout the event.
Dress neat casual – noting the Luncheon will be conducted on a grassed surface
---
CELEBRATING 100 BENEFICIARY PROJECTS FOR BUNBURY AND THE SOUTH WEST!!
This year our 100th beneficiary will be acknowledged in this, the 19th year of Chefs Long Table Charity Lunch. What a landmark for the 98 Bunbury and South West organisations that have received funding for their very worthwhile projects benefitting thousands of local residents!
ALL PROCEEDS AID BENEFICIARY ORGANISATIONS
All proceeds are directed to the Beneficiaries nominated each year.
Even the Committee members are volunteers and several local clubs voluntarily help out with a host of background tasks that make the Luncheon such a successful, fantastic community event.
The Chefs Long Table Charity Lunch will continue its modified, but still spectacular format for the 2022 Luncheon changed in light of the COVID pandemic.
Our chefs will again serve 280 special guests seated with their friends and colleagues (not returning to the earlier 550-600 guests.) Our guests will still be treated to a superb luncheon menu showcasing Chefs magic with menus, with chefs demonstrating how they are preparing their dishes, explaining their choice of ingredients and the special herbs and spices that give their dishes the edge..
Continuing the tradition, food and beverages will be provided by our very generous local growers, producers and local small businesses. Food, wine, entertainment, auctions – just a few but with very exciting auction items – will again be enjoyed by all who attend- and dancing for those keen to 'cut a rug.'
This is a licenced ticketed event with quite limited seating, so buy your tickets early to arrange your tables of 10 or 20 (Individual tickets also available).
BENEFICIARY CALL FOR NOMINATIONS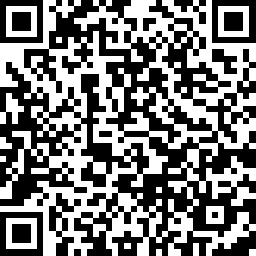 Volunteers
The Chefs Long Table Charity Lunch is run entirely by volunteers, with dozens of South West
people helping the event raise money for the community. There are opportunities for
community minded people to participate – across food and beverage, serving,
helping with set-up and assisting with ticketing, raffles and other functions.
Our event relies heavily on volunteers who come from all walks of life and
we thank them for their service to this event and to the South West community.
Entertainment
We attract the very best talent, from MC's, comedians, magicians, dancers
and the best local and national musicians.
Menu
One of the highlights of the Chefs Long Table Lunch is the outstanding menu, which includes a large range of
delicious fresh South West produce and outstanding local wine.
Under the guidance of WA Food Ambassador Don Hancey and Leonie Kershaw,
a team of Western Australia's top chefs donate their time and expertise to coordinate the menu and food.
An all-inclusive ticket for the event includes:
Eight course banquet designed by WA leading chefs
Large selection of beverages including wine, beer, soft drinks and water
Live entertainment
Silent and live auctions
An opportunity to mingle and relax while overlooking Bunbury's spectacular inlet.
Principal Sponsor